There are a ton-and I mean A TON-of giveaways going on right now! I wish I could win them all!
I'm sure you all know by now how much I adore Lisa Leonard and all of her lovely creations. Well, being the fabulous lady that she is, she's celebrating her birthday with
an awesome giveaway
! Head on over to
her blog
to check it out-and wish her a happy birthday!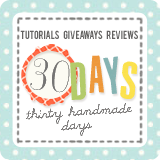 If you've never been over to 30Days, you seriously don't know what you're missing. Especially this week. The amazing Mique is doing an entire week of giveaways!!!! There's too many to list here, so you'll just have to go check
them
out on 30Days for yourself! But I promise, you'll want to win one of everything!
Tea Rose Home
just turned 2 and Sachiko is celebrating with
this
wonderful Amy Butler pattern giveaway! I love Amy Butler patterns!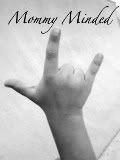 Have I mentioned lately how much I love Target?! Mommy Minded is giving away a $25 gift card to Target to one lucky reader! Oh, I hope it's me!
If you're throwing an awesome giveaway on your blog or know of one, let me know and I'll add it to this post!